Dr. Jeffrey Lind came to Browne McGregor Architects with ambitious plans and a pre-determined budget.  His goals were to create a permanent home for his successful practice, to maximize building size within the constraints of his site, and to plan for future growth.  BMA was delighted to assist in meeting these challenges.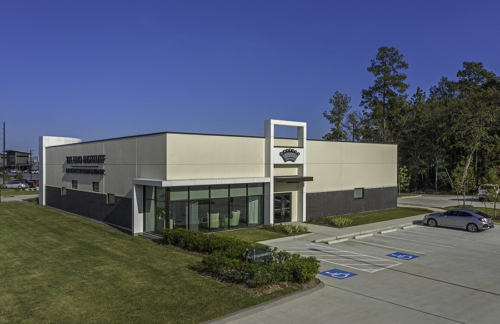 The Lind Institute of Plastic Surgery is the third, freestanding, plastic surgery building completed by Browne McGregor Architects with a fourth under construction.  Two of the projects contain Ambulatory Surgery Facilities designed following the Texas Department of Health Services licensing guidelines and two, including Dr. Lind's, contain operating suites following the American Association for Accreditation of Ambulatory Facilities guidelines for certification.
The building is located on a 0.92-acre pad site in the Harmony Commons development at the corner of the Grand Parkway and Rayford Road in Spring, Texas.  By locating the building in the corner of the site and surrounding it with parking on two sides, BMA was able to achieve an 8,563 square foot, single story facility with parking for 37 cars on site as well as a discrete exit for post-surgery patient discharge and locations for dumpster and emergency generator enclosures.
Signage on the northwest facade and in the sculpted corner of the building provide visibility from the Grand Parkway.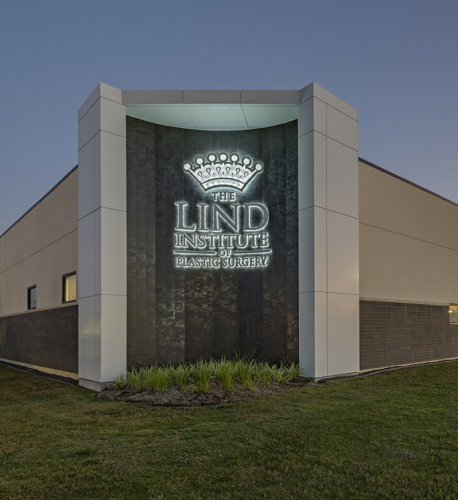 ---
We are off to an excellent start in this new location.  The visibility of this new location has been a game changer!  There has been no shortage of compliments on the building you guys helped bring to life!
-Dr. Lind

---
The main entrance is highlighted by a ceremonial portal leading into the entrance lobby surrounded by full height glass storefront at the western corner of the building.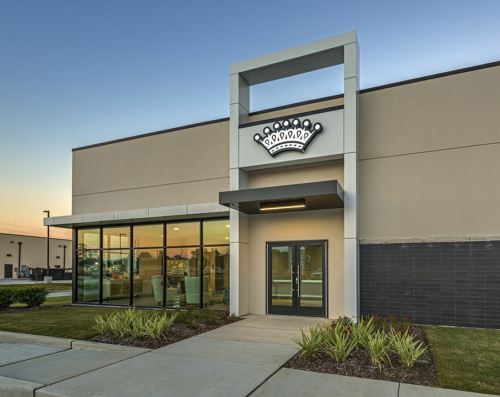 The building structure consists of concrete, tilt-wall panels, and an interior steel frame.  Thin-set brick on the lower portion of the panels creates a continuous base around the building as well as a signage backdrop for the recessed corner facing the Grand Parkway.
The interior layout includes two Operating Rooms, one Pre-Op and two PACU Stations, two Exam Rooms, and two Spa Rooms along with supporting functions.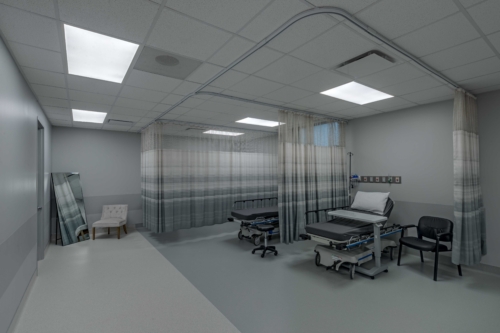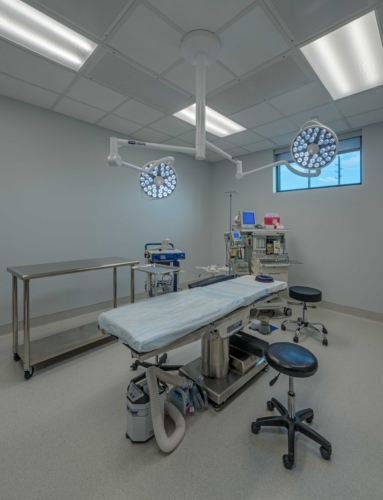 BMA worked closely with Dr. Lind to stretch his budget while maximizing options for the future.  Shell space was left for the addition of a Spa Facility and a centralized Administrative Suite.
BMA's scope of service included full architectural design as well as assistance with the selection and specification of interior finish materials and colors.  We are proud of our role in helping Dr. Lind build for the future of his leading-edge practice.